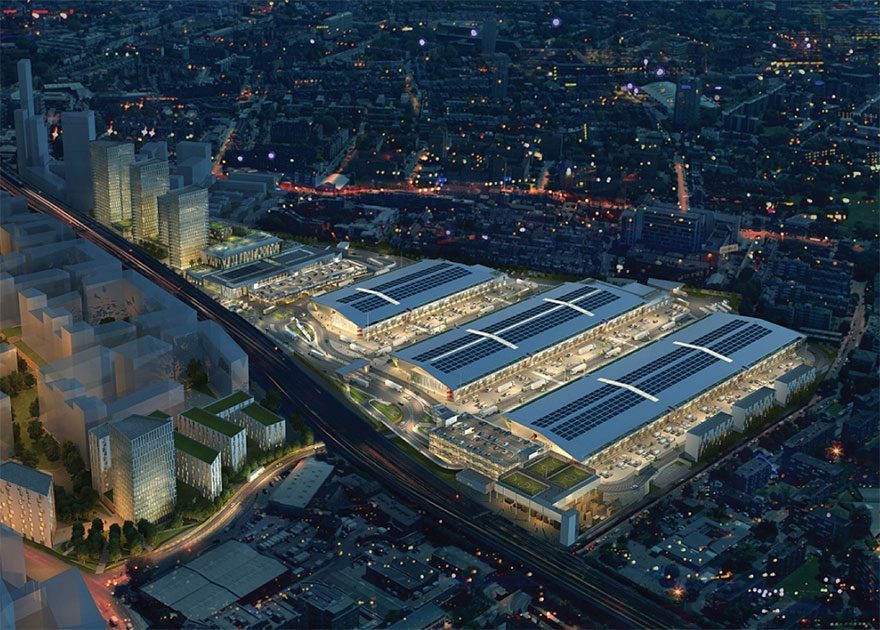 The next phase of the NCGM master plan is under way. The first part of this project will see us deliver the £4M M&E package which includes market halls A1, B1 and A2. A1 started on site at the beginning of May with the phase aiming to complete at the end of September 2019.
The new halls will be built alongside the current trading areas. The build will take place in phases, allowing the current market to continue trading throughout the build. In addition to this we are also undertaking M&E diversions and enabling works associated with the demolition areas.
This phase marks the start of our 5th project on the NGCM site. The joint venture development between VINCI and St Modwen will transform the 57-acre site, next to Vauxhall Cross in the Nine Elms regeneration zone. The 10-year project will see the delivery of over 46,450m2 of new state-of-the-art market facilities across a 37-acre site which will house 200 market businesses employing around 2,500 people.